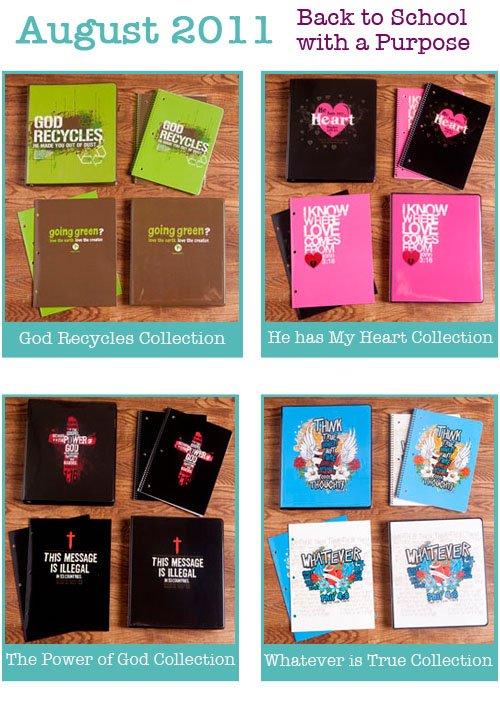 First, this review is my honest opinion (it's all me) and I wasn't paid for this opinion. Just given the free stuff to try out! :)
I love practical stuff with a message! I love giving our kids an easy way to share about Jesus that is non-confrontational and conversational.
Dayspring has these great school supplies that have a great message to them. We got the green God Recycles Collection. They seem to be durable (which is important - grin). I love the one that says "love the earth. love the creator" - I thought that was pretty cool. Jared will take this to school and maybe help others think about recycling in a new way! :)
The set includes two (2) 3 ring binders, two spiral notebooks and 2 folders. All coordinating.
Oh, and because Dayspring is pretty cool and I think you all are cool..... I will randomly draw from those who leave a comment here (and is a follower) to win a $20 giftcard to Dayspring.
Again to enter the drawing:
1. Become a follower and leave a comment saying so - if you already are still leave me a comment. I love comments. :)
2. Tell me what you would order if you won the gift card/code.
Dayspring
Good luck and Live Big! :)